Additional Reviews
Read some of the additional The Bio Mechanix patient testimonials below and please email us or contact the office if you have any questions.


Gilly Low
Living a hectic lifestyle and working in very stressful conditions, having a bad back and neck is inevitable. Just Knowing that a visit to see Rob will help manage this is a great comfort in itself.
Nicola Scull
After I badly injured my back my GP referred me to Rob for chiropractic care. After my first Chiropractic treatment I already felt so much better. After a course of care, I was good as new.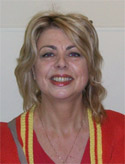 Vanessa Gillies
Chiropractic care has helped my posture and wellbeing. It has allowed me to continue my work and dancing in a comfortable way. I am more mobile and centered.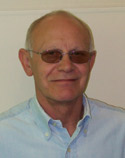 Richard Wale
Quite some years ago I came to the clinic with problems in my lower back. I was amazed how the treatment gave me my lifestyle back. I have been a postman for forty years. The result has been wear and tear of my back and knees. A visit to Rob sorts out my gait, my knee and my back. Rob has kept me flexible and confident.
Maud Petit
Chiropractic has helped me to maintain a good quality of life. My movement and general standard of life was restricted due to my back problem. Rob has increased my mobility and helped me maintain a good standard of general well being.
Tessa Harrow
Robs chiropractic spinal rehabilitation and adjustments have enabled me to live a normal functional life. He is wonderful.
Barbara Shelbourne
I've been receiving Chiropractic care on/off since 2003. The treatment helped to release muscular tension and improve my mobility for a chronic long standing lower back condition. I found Robs care beneficial through both my pregnancies.
Elia Pacilio
Initially I was treated for an injury sustained after a horse riding accident, but soon realised how Chiropractic could help me in terms of my general health. Chiropractic has allowed me to spend hours on end in front of my computer screen and continue with me sporting activities with confidence. Thank you for introducing me to a way of life that is healthy and pain free.
Emily Hamilton
Chiropractic has managed to keep my migranes in check. Rob has helped me recently manage my back pain during my pregnancy. I would strongly recommend Rob to everyone seeking chiropractic care. He is amazing, talented Practitioner and has made a real difference to the quality of my life.
Angela Howarth
'Regular visits have helped me sustain a very active lifestyle, including marathon running, completely injury free. Chiropractic care has eased my acute pain but more importantly has helped me to avoid preventable problems!'
N.S.
'Easing aches, smoothing kinks and helping me to stand, sit and move more freely, with more awareness of how I use my body!'
Ken Mills
'A monthly visit to my chiropractor has kept me free from headaches and neck pain for several years following an injury suffered in the past!'

Additional The Bio Mechanix Reviews | 020 7731 7640