Welcome to The Bio Mechanix
Experienced Fulham Chiropractors Serving Parson's Green Since 1995
We are a dynamic, family orientated chiropractic clinic passionately committed to giving the highest quality of care. Many people seek care in our practice with one goal: relief. So that's where we start!
During this initial stage of intensive care, we have several obligations:
Uncover the underlying cause of the health problem
Suggest a care plan to produce the fastest results possible
Offer ways patients can participate in their recovery
Explain the value of post-symptomatic wellness care
We offer FREE, no obligation, 15 minute face to face consultations – Call 020 7731 7640 or book an appointment online now!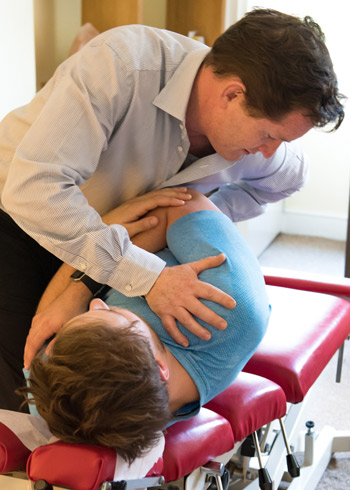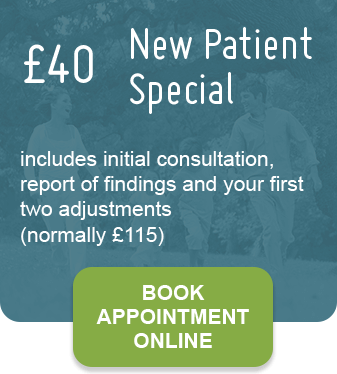 Get A Free Consultation With London's Leading Chiropractic Wellness Practitioners
Whether you want pain relief, functional improvement or life-time wellness care, each member of our team stands ready to listen, provide choices and support you and your family in achieving your individual health goals. We are registered with most health insurance companies, including Bupa, Axa PPP, Aviva and many others.
Take the first step towards relief – Call 020 7731 7640 and book your FREE, no obligation, 15 minute face to face consultation today!

This clinic is a one stop shop! No need to go anywhere else. I highly recommend the specialist and left feeling great and with a better understanding of my condition.

I've been going to this practice for almost 10 years and it's always been completely brilliant.

Great Team… and really helped my pain in one session! Thank you so much.

Fantastic overall experience from being greeted at reception by Claire and Sam's thorough explanation of everything he carried out was outstanding.

Sam was fantastic, very professional but also very personable. I am already so much more comfortable after one visit and cannot rate him highly enough. My only regret is that I didn't get my back pain treated earlier.

Excellent advice and care. I would highly recommend this practice.

Friendly and very welcoming!

Filippo was brilliant! I only came in for couple of treatments and already feeling a lot better. I had the pain in my back and neck for couple of years and it's significantly better now.

Very relaxed atmosphere. Very welcoming.

Best chiropractic in the UK.

I'm very pleased and I have recommended to friends.

Absolutely amazing, lovely friendly staff. Very informative. I had so many misconceptions about what was causing my back pain. Thank you so much.

Thank you for a great first experience of chiropractic!

Very happy with my first visit. Friendly, professional and helpful service. Would definitely recommend. 

Although the practice wasn't local, the trip across was worth it.

Chiropractic care has helped me to care more about my body and given me the drive to attain a healthy life.

Rob's chiropractic spinal rehabilitation and adjustments have enabled me to live a normal functional life. He is wonderful.

I am pleased with Dr Richard De Bois attentiveness and the treatment received. As a result I will book at least 5 more sessions.

Richard is extremely professional and gives confidence that he can help improve my condition.

Professionally run practice and impeccable bedside manner. I feel I have received treatment and on the way to recovery every time I leave the practice.

Thank you so much for saving my wreck of a body again.

Excellent practitioner and fantastic receptionist too!

A very positive vibe from the two members of staff I encountered, on my first visit – Claire and Sam.

Experienced Family Chiropractors in Parson's Green