Meet Dr Sam Jepson, Chiropractor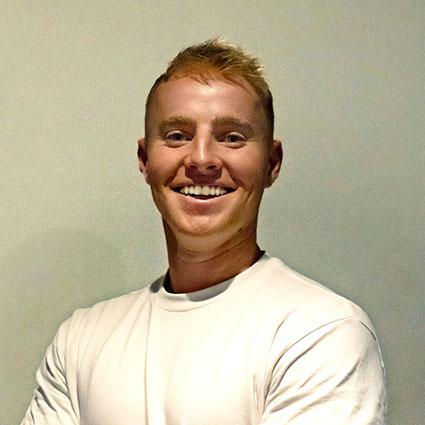 Growing up, Sam was always interested in biology and physical activity. Most of his upbringing was in Greece, and he attended school in Athens. When it came time to choose his degree, he realised that he could work with people, study biology, and do sports. He thought chiropractic was a fantastic career path for him.
He earned his chiropractic degree, an achievement he's most proud of, from AECC University College in Bournemouth.
Joining the The Bio Mechanix Team
Sam first learned about our practice from his housemate from university, who also works here. They knew Sam was interested in doing something else outside of where he was working. He was offered the opportunity to join the team and help expand the practice, which will add a few more locations in the future. He's delighted to be here and enjoy big city life in London.
Lending a Listening Ear & Providing Relief
If you've ever felt like a number when visiting other doctors' offices, that's not the case here. Sam truly cares about his patients and takes the time to listen to them. They all feel comfortable talking to him, and many tell him things they haven't shared with others. He enjoys forging strong doctor-patient bonds.
For Sam, the best part of being a chiropractor is that positive feeling when you provide them with pain relief.
"You see them come in after your treatments with a big smile on their face. Knowing that you're the reason they feel like that is the best feeling."
Outside the Practice
When he's not at the clinic, Sam is a keen sportsman, and particularly likes paddle tennis, golf, and football. He also goes to the gym often and enjoys spending time with family and friends. Practicing self-care is important to him, so he does things that make him happy, like taking walks, reading about chiropractic, and driving—just spending time by himself to rekindle.
Sam Jepson will be working out of our Ipswich Location!


Chiropractor Sam Jepson | 020 7731 7640